Christmas '19 Offer
Look at your fuse board now, if you have one that looks like any of the fuse broads
pictured above, then it is time to seriously consider a change.
Many old fuse boards offer little or no protection in the event of an electrical problem.
In many cases over the years people will have added to the boards, overloading them
or replace fuse wires with silver paper or strands of cable, neither of which will act as a fuse
and both can cause fires.
Safety industry standards are changing every few years to ensure peoples wellbeing.
A New Fuse Board (18th Edition Consumer Unit) protects you against shocks and helps
to prevent Electrical Fires.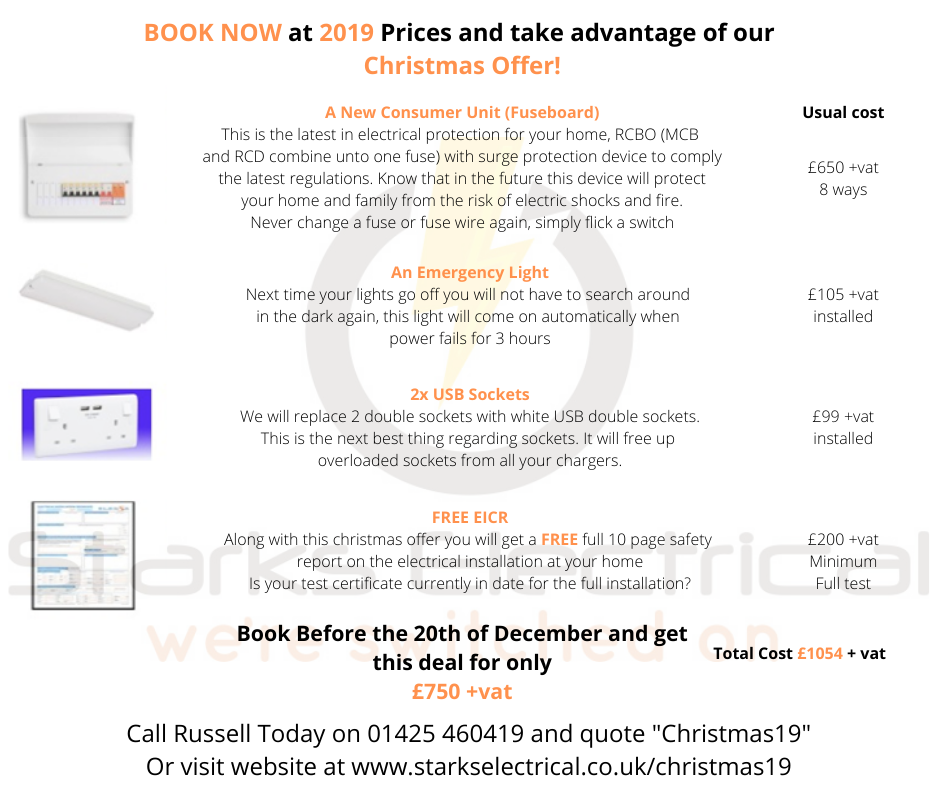 You can alternatively click on contact me right of this page!
And it doesn't end there! You will also get a lifetime guarantee on our work!*
If you are serious about the safety of your home and the people in it then this offer is a nobrainer.
The new fuse board alone would cost you £650 +vat. If you know that you need to upgrade, then take advantage of this offer now because it's not going to last forever!
Secure you date with just a 30% deposit.
Book before the 20th December 2019 to get 2019 prices.
*No Allowances have been made within the offer to rectify any existing faults or issues which maybe detected by your new consumer unit and RCD protection devices.